Shirley Valentine
by Willy Russell
Cast: Jorie Basque. Directed by Darrell Nunn
This one-woman show runs on Fri Sept 30 (7p), Sat Oct 1 (7p), Sun Oct 2 (2p), and then two weeks later Fri Oct 14 (7p), Sat Oct 15 (7p), and Sun Oct 16 (2p). The show is upstairs at the Royal Canadian Legion Hall (Branch 212); there is an elevator if you cannot manage the stairs. Enter the building through the north-side main doors, at 100 Reuben Crescent. There is ample parking across the road, next to the old firehall and adjacent to the Riverside Public Swimming Pool. Doors open 20 minutes ahead of the curtain time.
Starting Sept 2, you can purchase Tickets here.
$20 general admission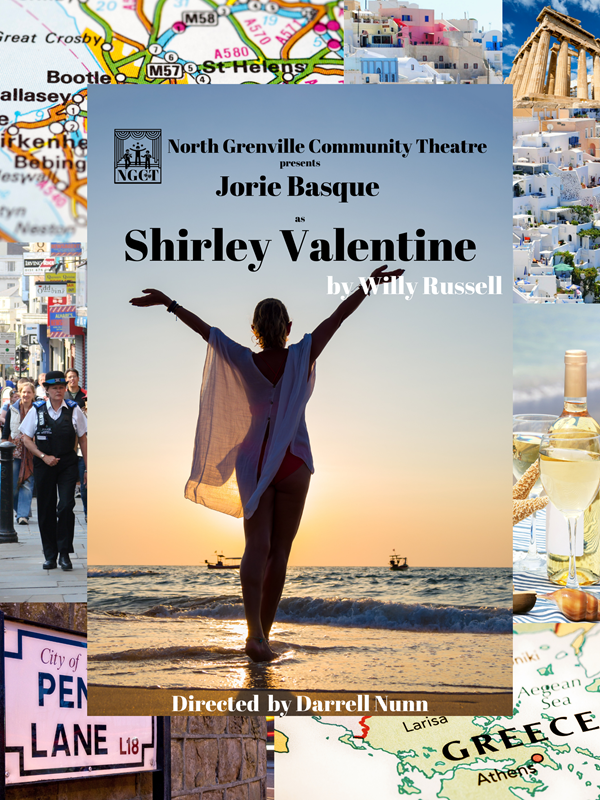 Shirley Valentine is a bored 42-year old middle class Liverpudlian housewife whose life and initially enriching marriage has settled into a narrow and unsatisfying rut, leaving few real friends and her childhood dreams unaccomplished. She feels as if her husband and children treat her more like a servant. When her flamboyant friend Jan wins a trip for two to Greece, Shirley uncharacteristically puts herself first and accepts Jan's invitation.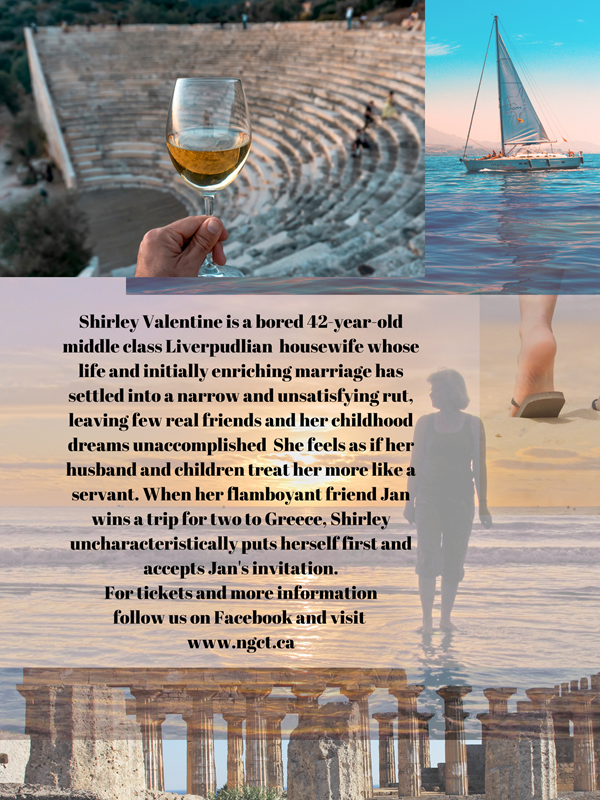 For tickets and more information follow us on Facebook, Instagram and this page.